April 20, 2022, 12:05 pm EDT
Medical Device Maker: Boston Scientific Corp (BSX)
Boston Scientific Corp made +3.3% gains today that opened up a new 52-week high for a potential uptrend rally from here. BSX is a well-established medical device company with a $66 billion market capitalization. If you or your family had a heart problem, it is possible that he or / she uses the BSX products. 
Fundamentally, BSX made a 68% gross profit margin which is very impressive. Its most recent quarter EPS and sales growth is 96%, and 15%, respectively.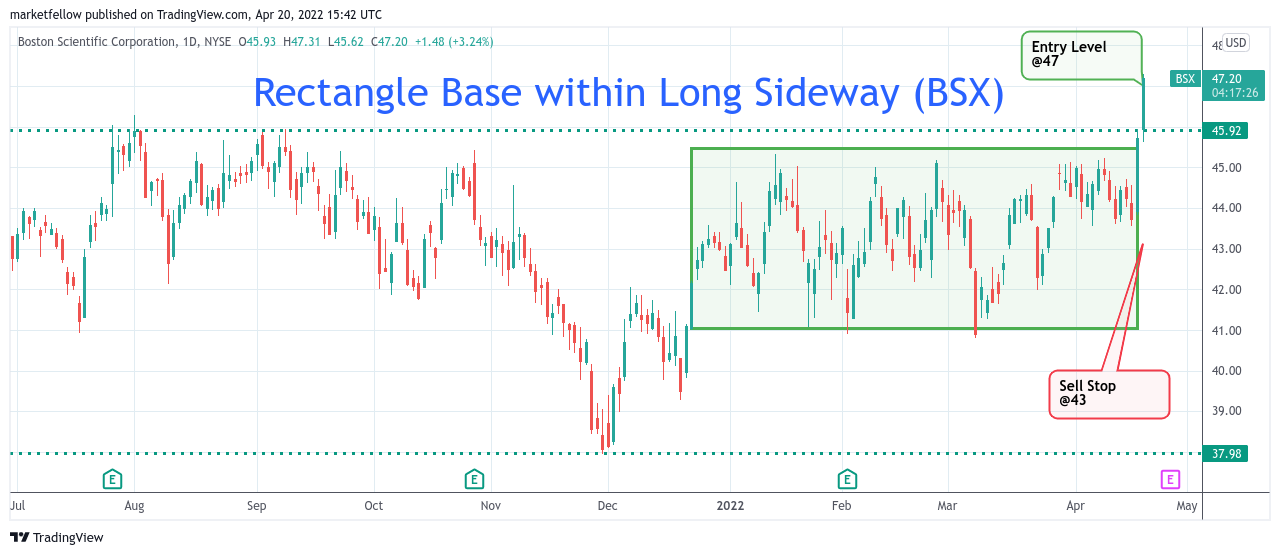 Its chart shows a breakout today after a 5-month rectangle base. Looking further to the past, we can see its sideway base could be traced back to January 2020 at resistance level 46. In our view, a long base means accumulation of upside power which will begin to function after the breakout. 
The Healthcare sector and medical device industry fit well into our defensive theme for this market cycle.