June 10, 2022, 3:38 pm EDT
Lowest Consumer Sentiment in History
The consumer sentiment index made by the University of Michigan hit the lowest level of 50.2 in June. It was the lowest number throughout the past 50 years of data.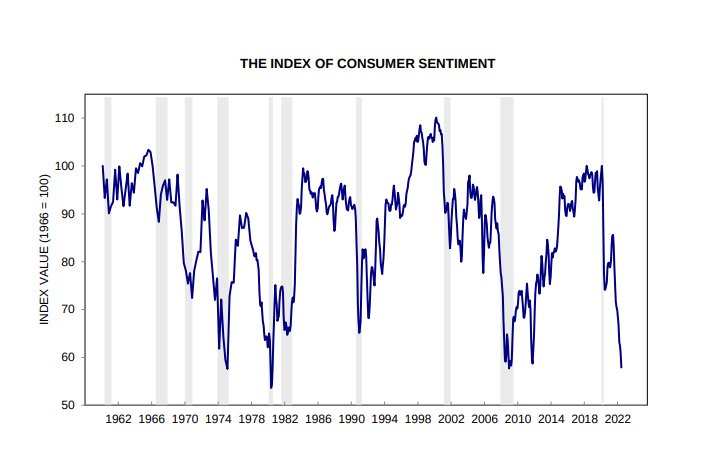 There should be no surprise to see such a result as the inflation number are near 41 years high. Consumers or simply the most residents feel the pain of record-high gasoline and food prices. When the income stays much behind the growth of commodities, the cash level should be tight. The situation may become worse when income sources are gone due to layoffs or savings drain out. 
Furthermore, the tightening process will cause the borrowing process more difficult for both corporations and individuals. Rising rates will also add a heavier burden on existing debt with floating rates like credit cards, auto loans, etc. 
We all need to prepare for the coming storms as we are at the beginning of the rising rates and inflation cycle. It could be years for the Fed to raise the rates to a level that inflation may be under control.
There should be enough reasons for consumers to feel the financial pressure and unknown futures.