December 13, 2022, 9:53 pm EST
Better Than Expected Inflation Data
Better than expected Consumer Price Index did not help much for the stock markets. Although 7.1% is the lowest CPI in 2022 and better than the 7.3% forecasted, Dow Jones did not hold the gains of about 800 points. It ended up only +103 points or +0.3% gains at closing.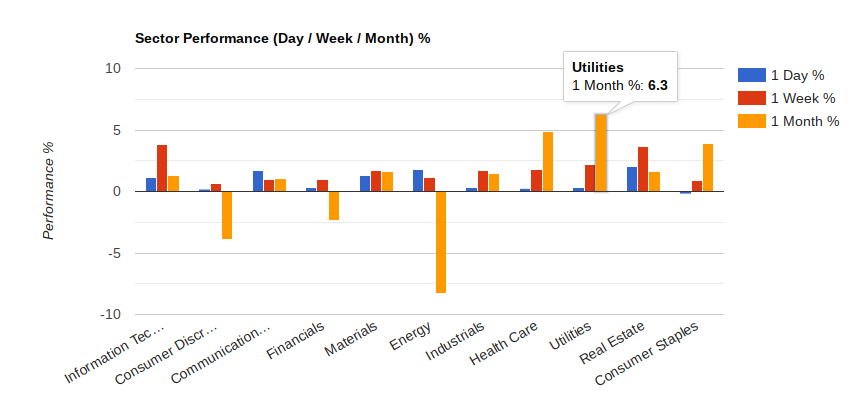 Actually, the monthly sector leaders only consisted of defensive sectors: utilities, healthcare, and consumer staples.
Thus, the bulls are near exhausted since October 13 exactly two months ago. It became harder to find stocks to buy at this junction. 
A couple of COVID-19 stocks like Moderna (MRNA) +20% and BioNTech (BNTX) +7% may draw attention which could be related to China reopening on its tight control policies. COVID-19 patients began to spread out in big cities in China like Beijing. 
Gold miners ETF (GDX) +3% is getting closer to its 6-month high that reflected the threat of evaluated high inflation. 
Semiconductors also look bullish with the following leaders: NVDA, AMAT, TSM. 
One final note is that this two-month rally only benefited a few stocks (MRK, JNJ, RTX, CAT, BA, HD) so it is a stock picker game. Thus, it is not easy as it looks.