May 17, 2023, 9:08 pm EDT
Partnership with an AI Brain – ServiceNow Inc (NOW)
In the investment world, it is important for a company to partner with a red-hot company. By doing so, it creases its future value significantly. 
This could be the reason that ServiceNow Inc (NOW) jumped up more than 5% today. 
Please check out the following press release:
LAS VEGAS—Knowledge 2023—May 17, 2023—ServiceNow and NVIDIA today announced a partnership to develop powerful, enterprise‑grade generative AI capabilities that can transform business processes with faster, more intelligent workflow automation.
Using NVIDIA software, services, and accelerated infrastructure, ServiceNow is developing custom large language models trained on data specifically for its ServiceNow Platform, the intelligent platform for end‑to‑end digital transformation.
This will expand ServiceNow's already extensive AI functionality with new uses for generative AI across the enterprise — including for IT departments, customer service teams, employees, and developers — to strengthen workflow automation and rapidly increase productivity…
Indeed, Nvidia is the primary hardware leader in the AI industry as we mentioned in yesterday's article. It added imagination for the potential of NOW. 
Technically, we can easily see NOW made a breakout out of a 5-month convergence pattern.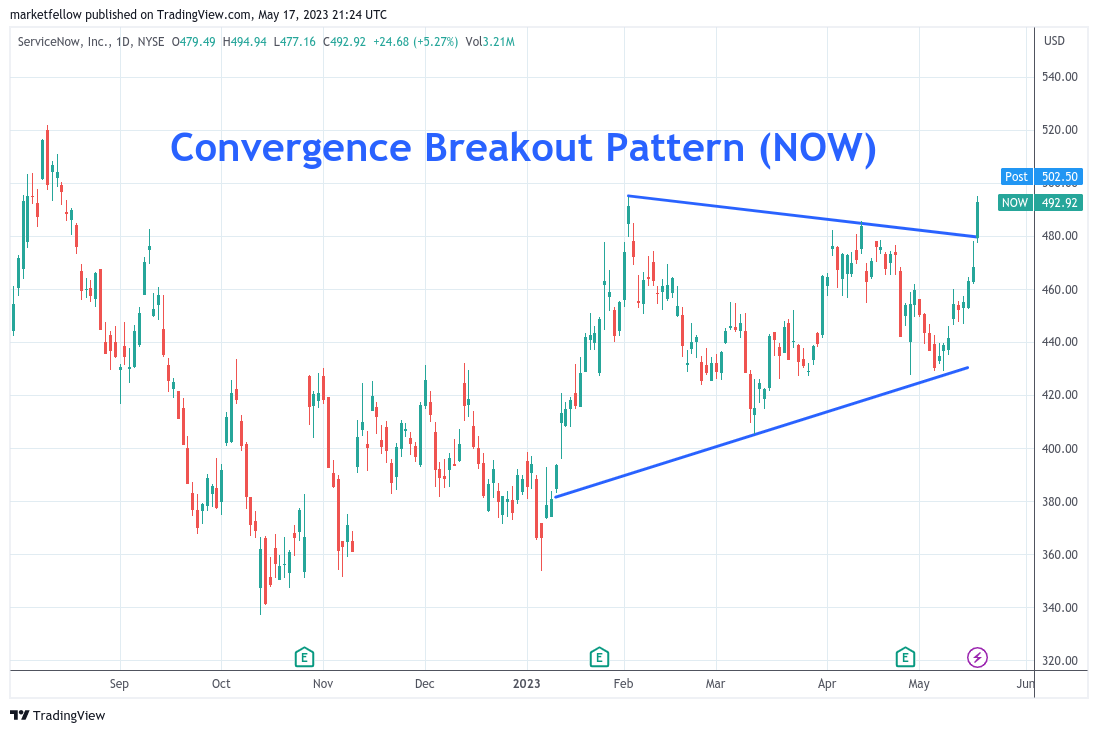 We do feel NOW has the potential to climb up the uphills for the months ahead as a software leader in the IT workflow area.