December 15, 2022, 5:28 pm EST
High Volume Distribution
It was a day of high volume distribution for the stock markets with 2-3% down for all major indexes. 
The response after yesterday's rate hike became to unfold. The bloodshed covered all industries except home builders as shown on the map. Although a slower pace may be a welcome signal for home builders, such a high level of inflation of more than 7% is still a big problem.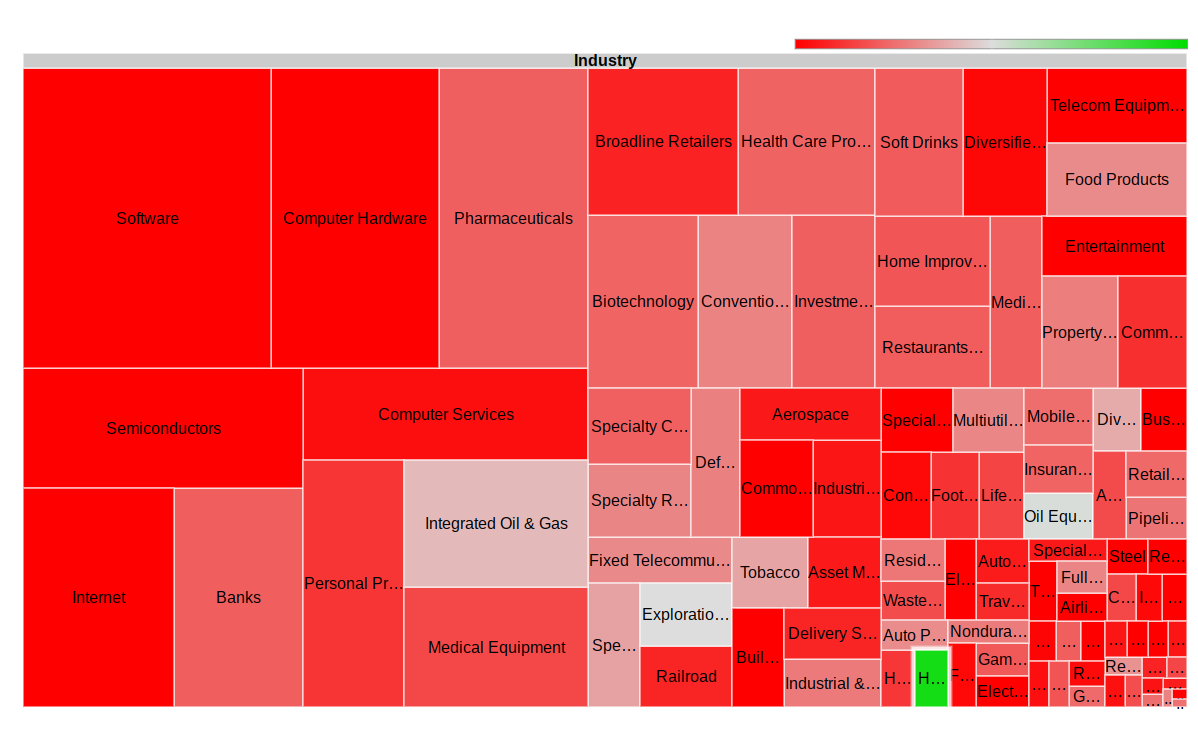 Thus, the Dow Jones rally in the past two months is at the risk from the broadening formation pattern as shown in the featured chart. Of course, S&P 500 and Nasdaq are in much bigger trouble. Dow Jones 200 day-moving-average line (red line) is the next major support around 325 (DIA). 
Today the sell-off covered entire sectors equally except the energy, So, there is nothing to hide. It could the time to consider reducing market exposure in the portfolio if the sell-off continues.