June 6, 2023, 10:00 am EDT
Heavy Equipment Maker – Caterpillar Inc (CAT) 
Heavy Equipment Maker, Caterpillar Inc (CAT), needs some economic help to increase sales. For example, a booming housing market, infrastructure projects, and strong jobs market. Obviously, we do not have such an environment for the first half of 2023. 
However, the potential slowdown of the rate hike could revitalize the housing market. Government-sponsored infrastructure projects could be on the way. More importantly, last Friday's strong jobs report may bring back the economic activities in the second half of 2023. 
Of course, all these speculations are simply optimistic expectations for CAT to make a turnaround story.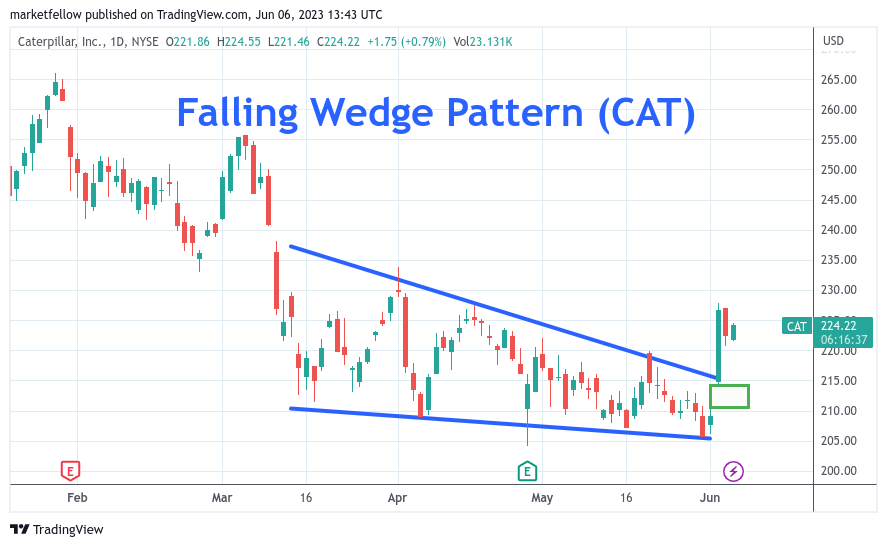 Technically, we can see clearly that a gap-up breakout terminates the downtrend from the bullish falling wedge pattern. The gap produced a buffer when pullback occurred. Also, it sets a protective sell-stop level when buying during the pullback process. 
We believe CAT is worth attention for a watchlist or portfolio members.