October 5, 2020, 10:42 pm EDT
Make Muscles to Work: Cytokinetics (CYTK)
Biotech and biopharmaceuticals stocks rose up strongly today. Its ETF XBI is up +5%. 
Especially, Bristol Myers Squibb (BMY) announced a $13.1 billions acquisition on Myokardia (MYOK) with 61% premium price. Its first-in-class Cardiovascular drug made the deal. Thus, another biopharmaceutical, Cytokinetics (CYTK) is up +17% in similar expectation that could become an acquisition target.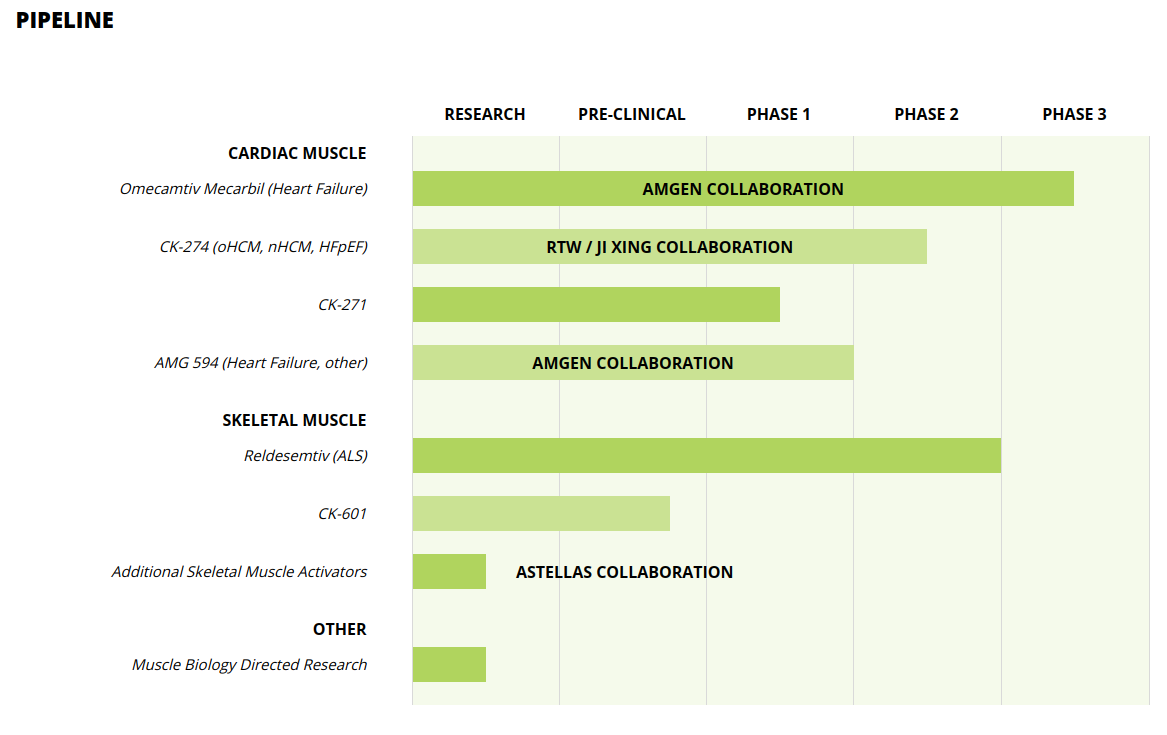 Its pipeline consists of many late stages muscles treatment as shown.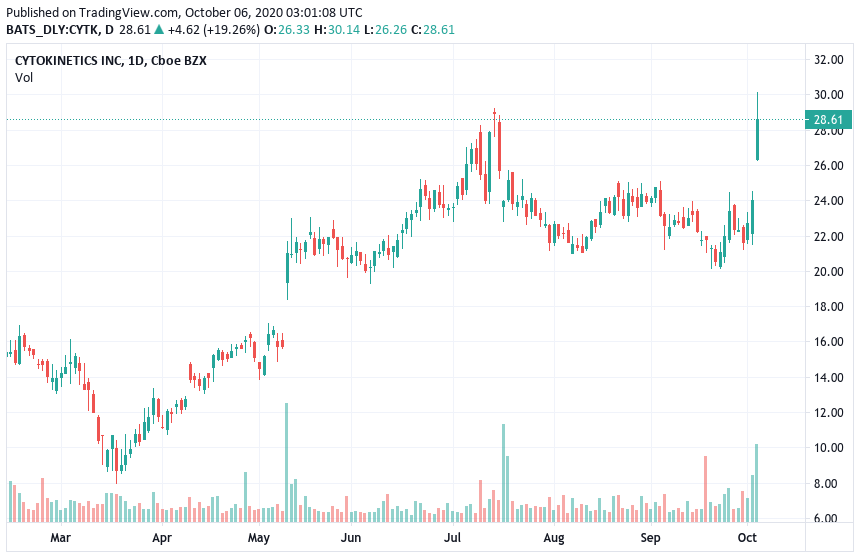 Stock price pattern shows gap-ups (05/12 and 10/05) with heavy institutional accumulation. Ideal entry point will be around 27 during pullback.