April 10, 2022, 7:26 pm EDT
Precious Metal Silver – Pan American Silver Corp (PAAS)
Both gold and silver belong to precious metals. In most cases, both gold and silver rise and fall together. But silver is more volatile in performance which means it could climb up faster and fall down quicker than gold. Therefore, it requires careful watching when owning a silver stock. 
Since precious metals have been in an uptrend mode, we would like to pay attention to silver stocks. We would like to mention Pan American Silver Corp (PAAS) as our stock pick. PAAS is a $6 billion market cap Canadian engaged in the exploration and development of silver and other minerals in Mexicao, Peru, and other South American countries. 
Investing in gold and silver is to bet unstable geopolitical environment and inflation background. Currently, the Russian-Ukraine and global inflation are our main reasons to invest in them. Coming rates hike and balance sheet reduction from the US Federal Reserve simply confirms the coming inflation era. Thus, as long as these two factors exist, gold and silver should be able to run higher.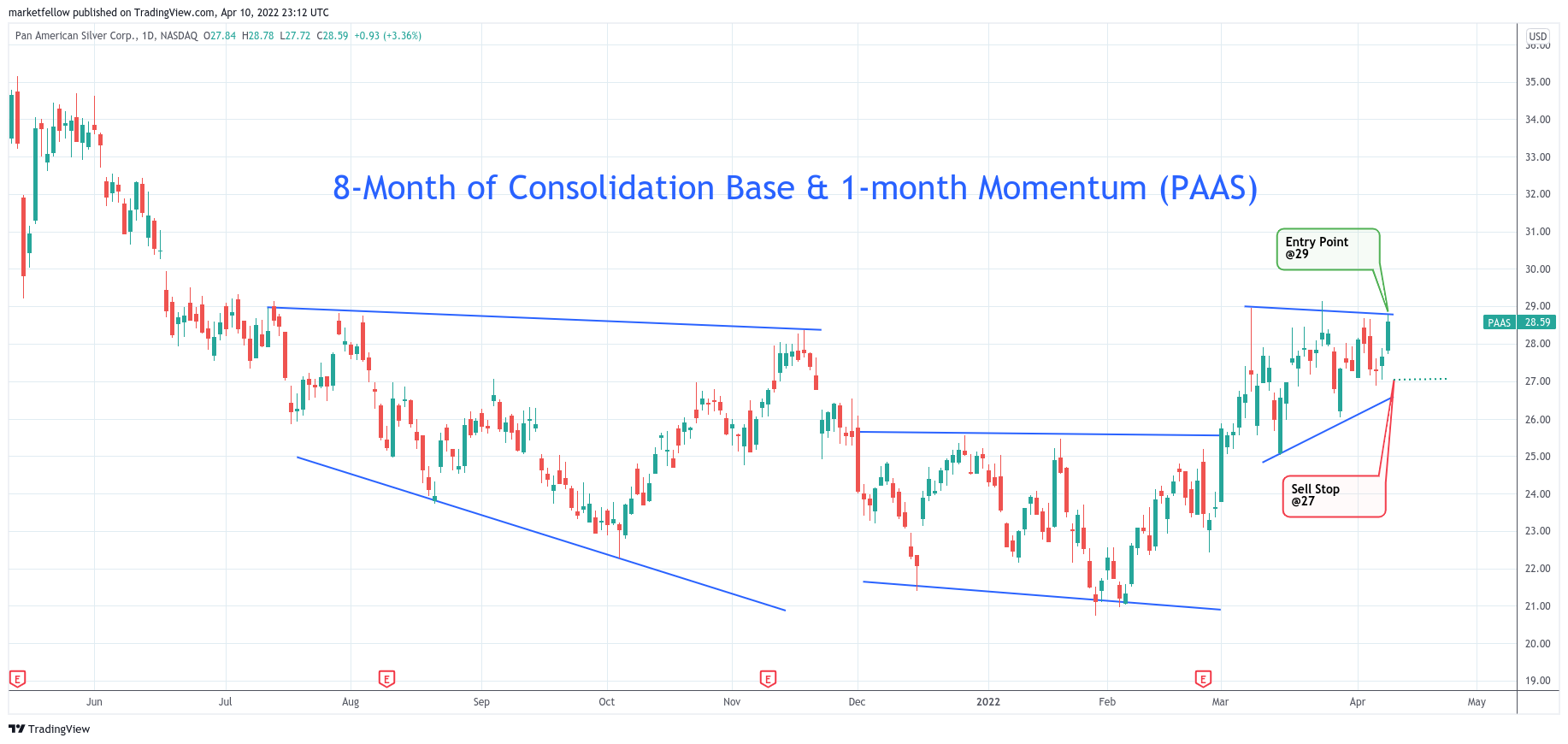 Checking the stock chart of PAAS that describes the 8-month consolidation and 1-month upside momentum as shown. Any breakout above 29 would set up a potential rally. Having a protective sell-stop set at 27, PAAS offers a low risk-reward ratio to consider for the portfolio.