October 20, 2020, 10:34 pm EDT
India Travel Booking : MakeMyTrip (MMYT)
MakeMyTrip Limited (MMYT) is an Indian online travel company founded in 2000. Headquartered in Gurugram, Haryana, the company provides online travel services including flight tickets, domestic and international holiday packages, hotel reservations, rail, and bus tickets. It is similar to US Priceline.com. 
Although COVID-19 hits hard for travel, flight, hotel business worldwide, it is interesting to prepare for the post-era scenario. India benefits from the US-China trade war that many manufacturing jobs moved from China to india, including IPhone, clothing, and labor-intensive jobs.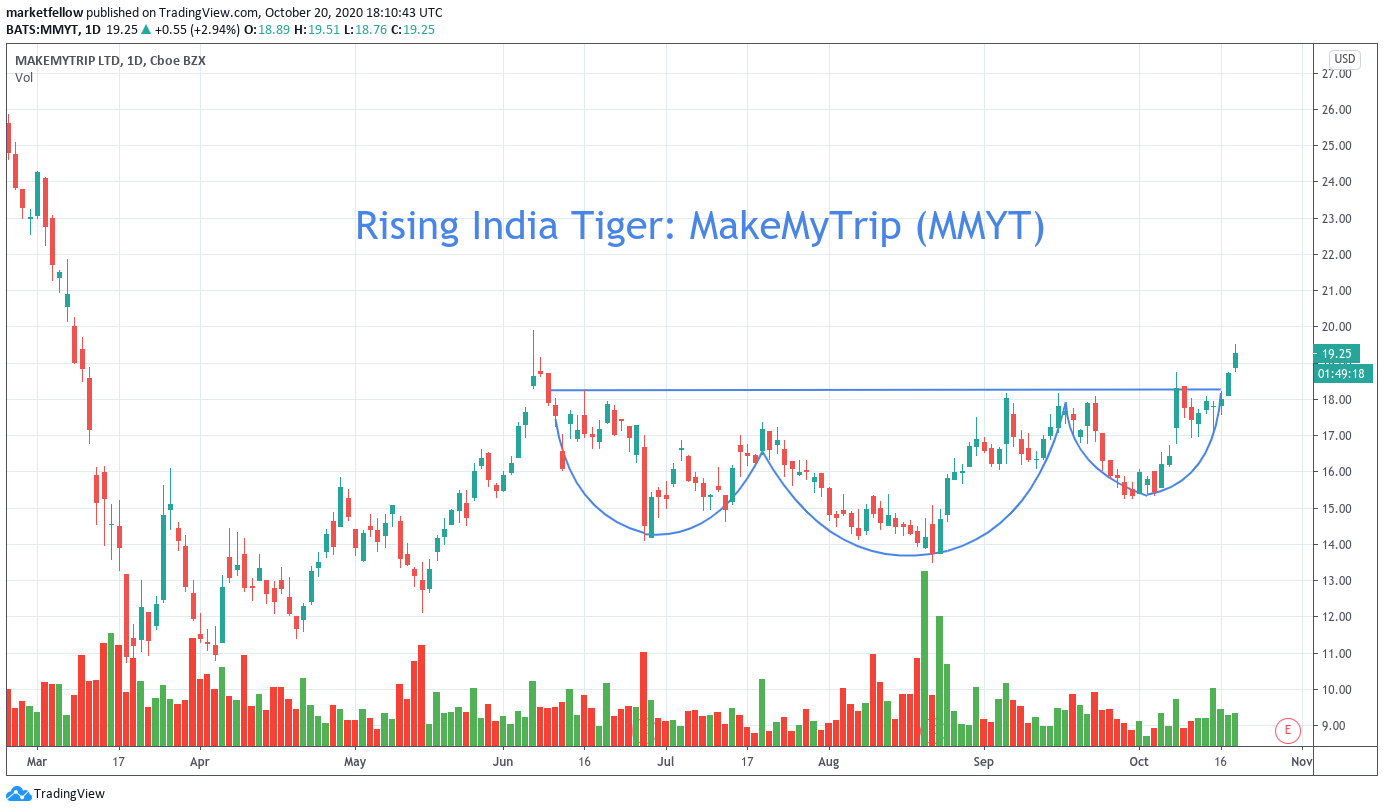 Technically, MMYT made a solid 4-month base and just about to make a new local high beyond 18.5-19 range. It is worth attention to its development. Sell stop could be 17.