February 25, 2021, 10:32 am EST
Storage REIT – Public Storage (PSA)
Do you have a lot of stuff but lack storage space? You are not alone. Many people encounter the same problem. This world wants you to keep buying stuff so businesses can make money.  
Public Storage (PSA) is an S&P 500 company with 42 billion market capitalization. It pays a 3.25% dividend annually to its shareholders. Thus, it is a REIT investment vehicle. 
REIT (Real Estate Investment Trust) is a defensive type, fixed income investment. If stock markets encounter a major downtrend, REIT can buck the trend because of the inflow of money from high-risk places. We consider this is a good time to consider it due to the recent behavior of Nasdaq and high-flying stocks (AAPL, TSLA).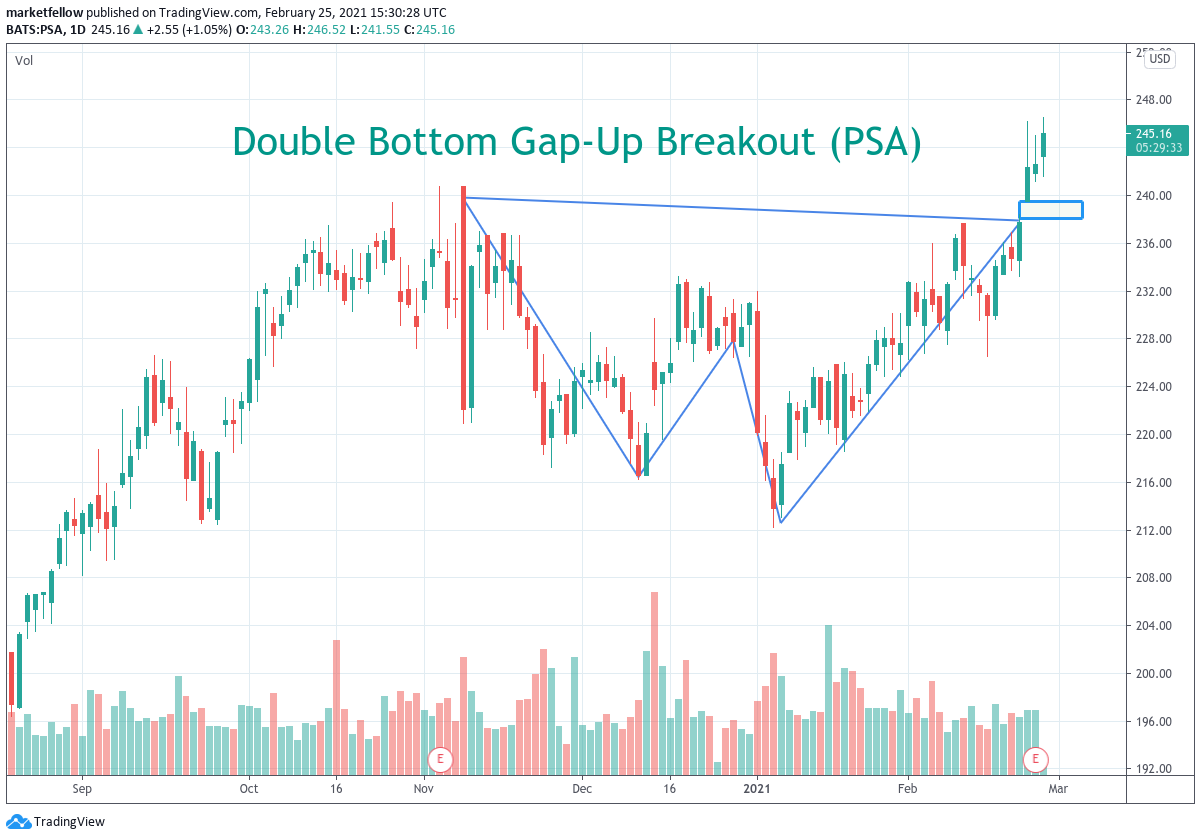 Looking into the chart of PSA, we can see upside potential after breaking out 240 from the double bottom pattern. Please note the gap means strong demand for PSA two days ago. PSA is already in a 52-week high position for the sky. 
Sell-stop is 236.