September 16, 2021, 8:41 pm EDT
Semiconductor Equipment Makers 
The stock market made down and upswings today with few hundreds of points in DJIA but ended up with minor changes.
However, there is an industry that performed well recently got our attention. It is the semiconductor equipment maker including KLAC, AMAT, ENTG. Their charts are shown below where you can see the well-constructed base and breakout attempt.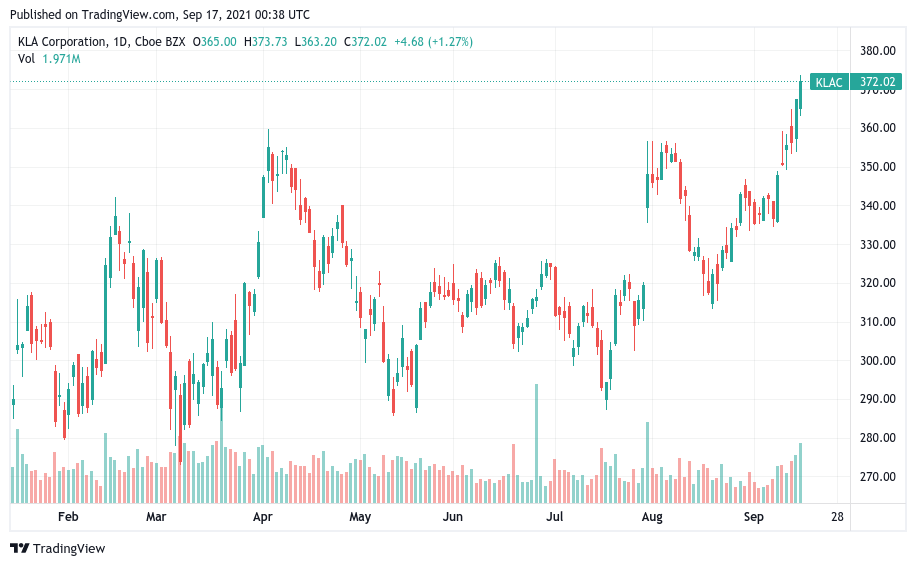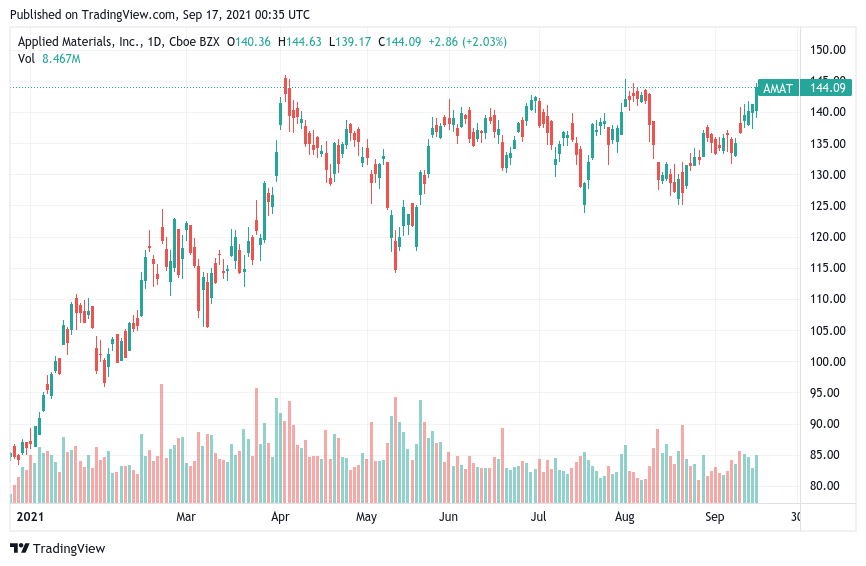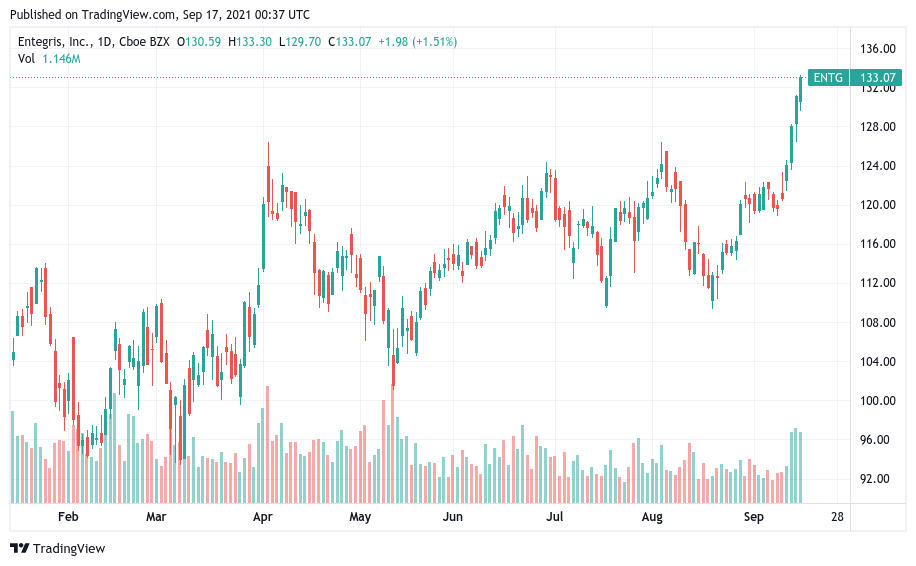 There is strong demand for semiconductor chips everywhere from automotive, electronics, appliances, computers, phones, tv, crypto mining machines, and almost all devices. Thus, investors are looking for growth for these equipment makers. We would consider monitoring them for adding to our watchlist.