December 13, 2021, 11:14 am EST
COVID-19 Stock – Quest Diagnostics (DGX) 
When the deadly disease COVD-19 is ready to enter the third year of the global attack, its impact or trouble is getting worse and bigger. There is no sign the situation is getting better or under control so that people can get back to normal life. Vaccines and treatments are far more behind the new variants it develops. Therefore, a medical diagnostics company, Quest Diagnostics (DGX), may have a chance to advance higher under this background. 
This is the reason DGX is breaking out today as shown from the cup pattern.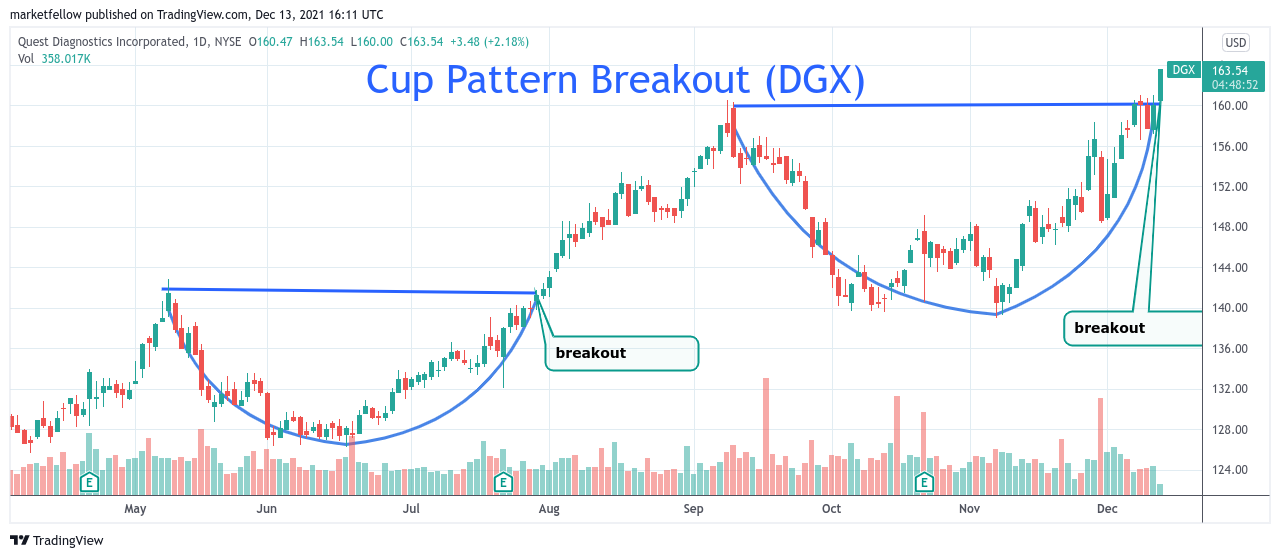 Another highlight is that the healthcare sector is one of the strongest defensive sectors for the bear market if it arrives. We do think the top of bulls is around the corner and bears are warming up. 
Thus, DGX could be a reasonable choice for a portfolio entering into 2022. 
The protective sell stop can be set at 156.