April 11, 2022, 4:16 pm EDT
Waving Bear Greeting
A strong rebound from mid-March was cut into half by the April pullback. It feels like a waving bear greeting you to enter a tougher market again when the following factors are involved:
Rising rates

Balance sheet reduction

Inflation

Russia Ukraine War

Supply chain interruption

Troubled China economy
The list could get longer when looking further into the future. The stock market participants know it well so all major indexes failed to hold their key moving average lines (20, 50, 200) as shown below for DIA, SPY, and QQQ.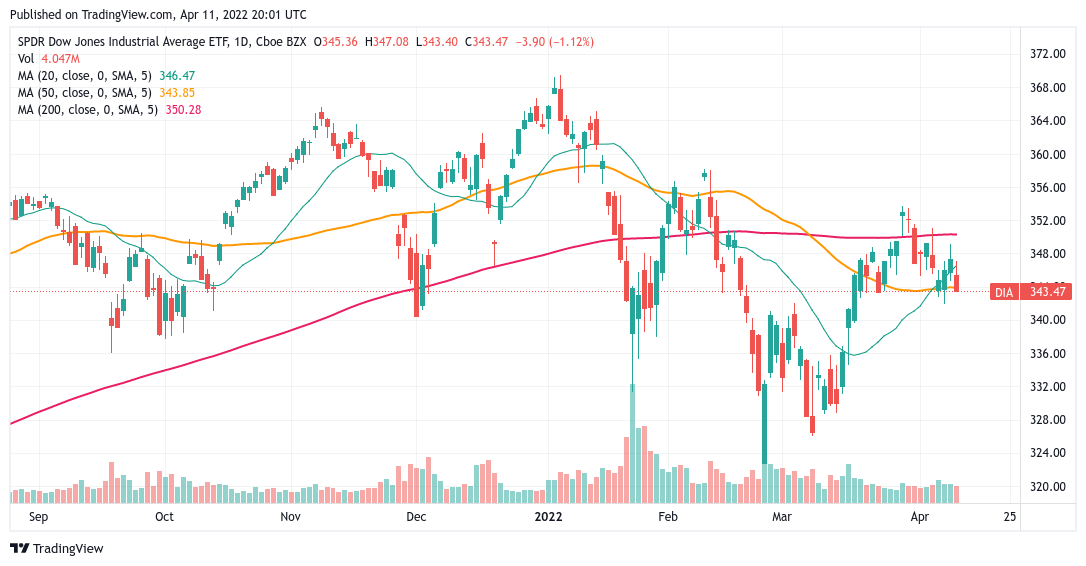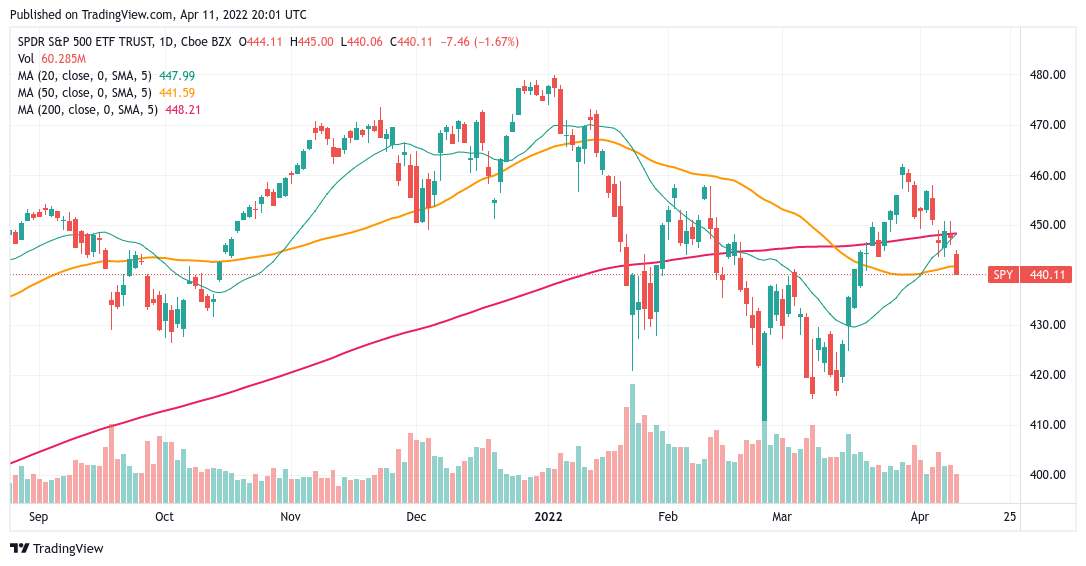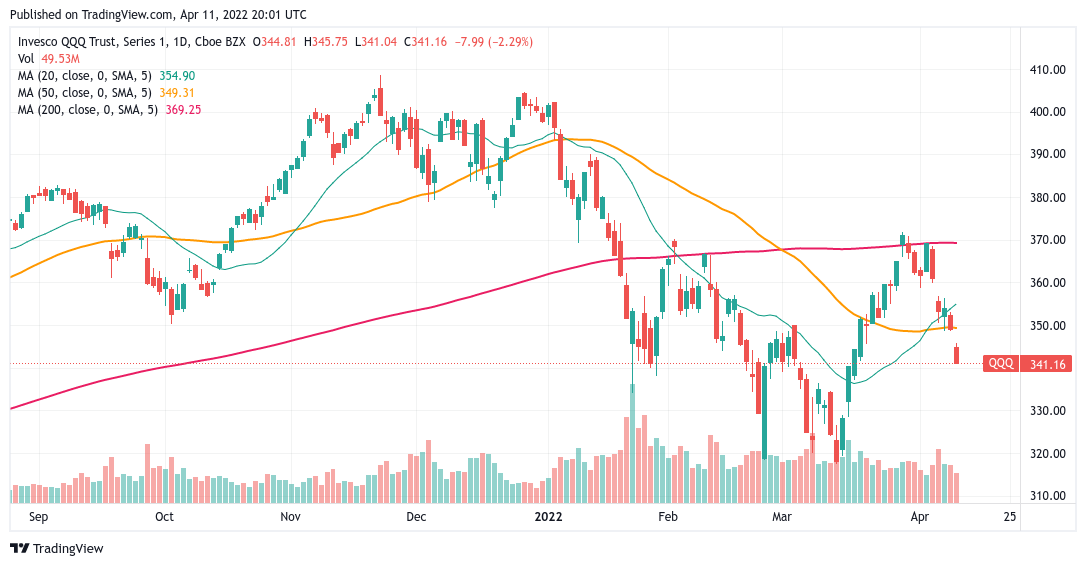 The earning season is going to reveal more information in the next few weeks to clarify the picture. Our viewpoint tilts to the downside rather than the upside. Some defensive sectors and industries may do well in the bear market. But the overall market could be volatile and harsh. Please be ready.