September 14, 2022, 1:20 pm EDT
Oil, Natural Gas, and Natural Gas Liquids: Coterra Energy Inc (CTRA)
German should learn a lesson after the Russia-Ukraine war. Once a country depends on others to supply its energy sources like oil and natural gas, it feels like choking when the provider decided to cut off its energy. 
As Russia cut off its Nord Strom 1 Pipeline (09/06), Germany needs to worry about the coming winter and shortage of natural gas. Both residential and industrial supply threaten German as an energy crisis. 
Thus, investors may sense the need and opportunity to speed up their exploration of natural gas. Especially, natural gas liquids are transferable through cargo which seems to be a choice during natural gas shortages. 
Coterra Energy Inc (CTRA) should fit the special demand. Also, energy itself is a red-hot commodity during an inflationary environment. 
Fundamental speaking, CTRA is a strong player compared to its peers:
EPS Growth (mrq): 419%

Sales Growth (mrq): 692%

Dividends: 6.4%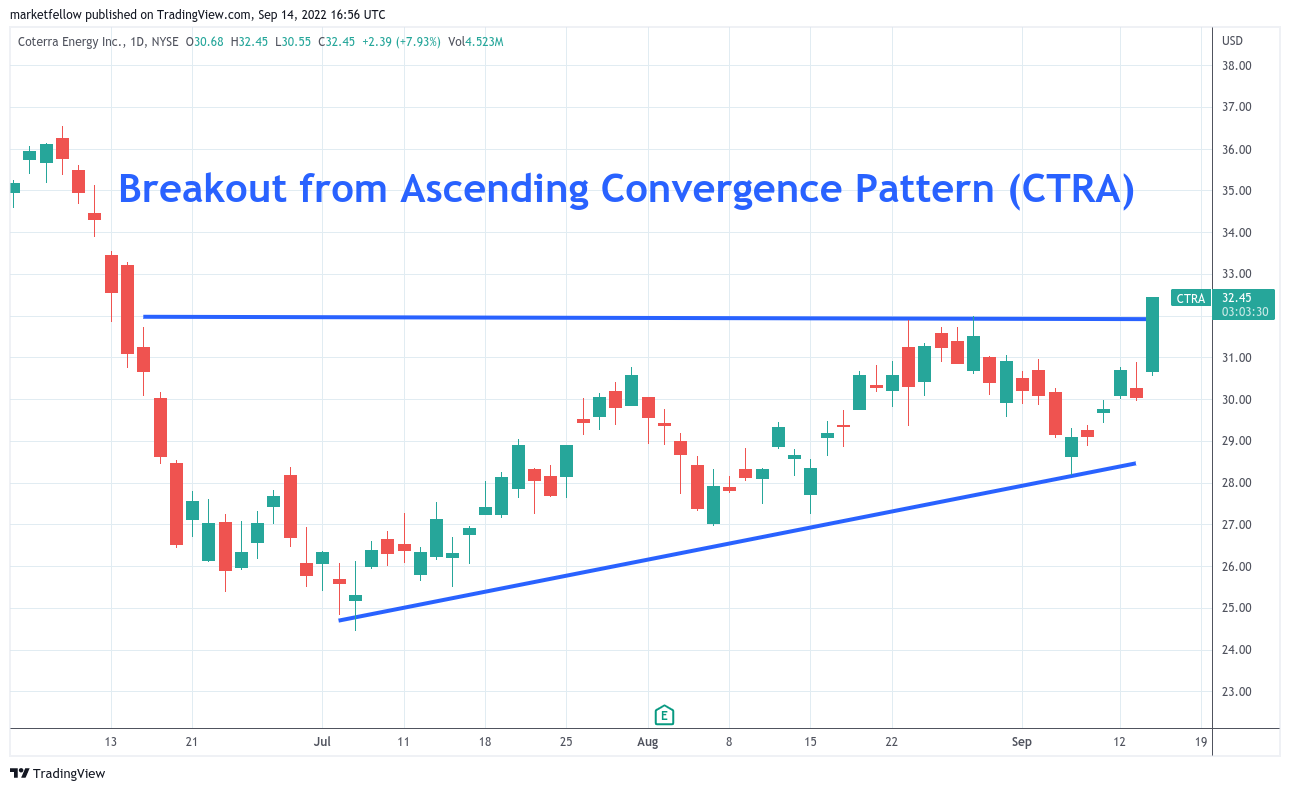 Technically, we can easily spot CTRA breaking out today for a fresh 3-month high after ascending convergence pattern. If it can climb up further above 35, then its historical new high will come. 
CTRA should be an ideal candidate for a watchlist or portfolio in this market condition.