April 5, 2023, 11:08 pm EDT
ADP Private Job Report
The ADP March job report only showed 145K jobs which is much less than the forecast 200K and weaker than the previous month 261K.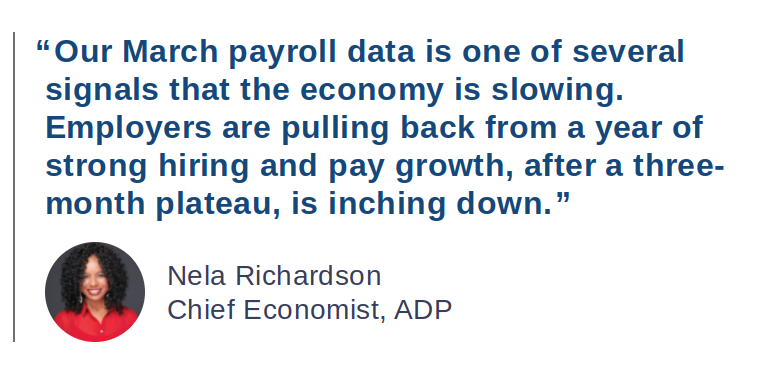 Even though there is not much surprise to see the economic slowdown reflected in the job market, it is still hard to face the reality that the high inflation already threatened the business's profitability. Thus, hiring less people or laying off workers becomes a common practice to more business entities. 
It is important to watch what will be the non-farm payrolls number this Friday, April 7, 2023. The forecast number is 240K. 
If the number is worse than expected, then the weakness of the US economy is confirmed where a bearish outlook is likely to appear in headline news. 
Job market is the number one most important factor contributing to economic growth. It is almost impossible to see a strong stock market without a strong job market backing it up. 
Let's wait and see.