December 30, 2020, 3:17 pm EST
Shining Silver – Pan American Silver (PAAS) 
Precious metals may be a good choice for 2021. There are several reasons to support this viewpoint. 
Falling US dollar is the one of the driving force to boost all commodities

Inflation threat is on the rise due to higher minimum wage that begins to start in the US 2021 by law

Global inflation may come together since all currencies (US Dollar, Euro, China RMB, Japan Yuan) are overly printed for years. 

Please also refer to our 12/17 article "Silver Shine" when we noticed about silver upside momentum.
In addition to the above economic background, stock markets also show its timing to consider adding precious metals like gold or silver to the portfolio.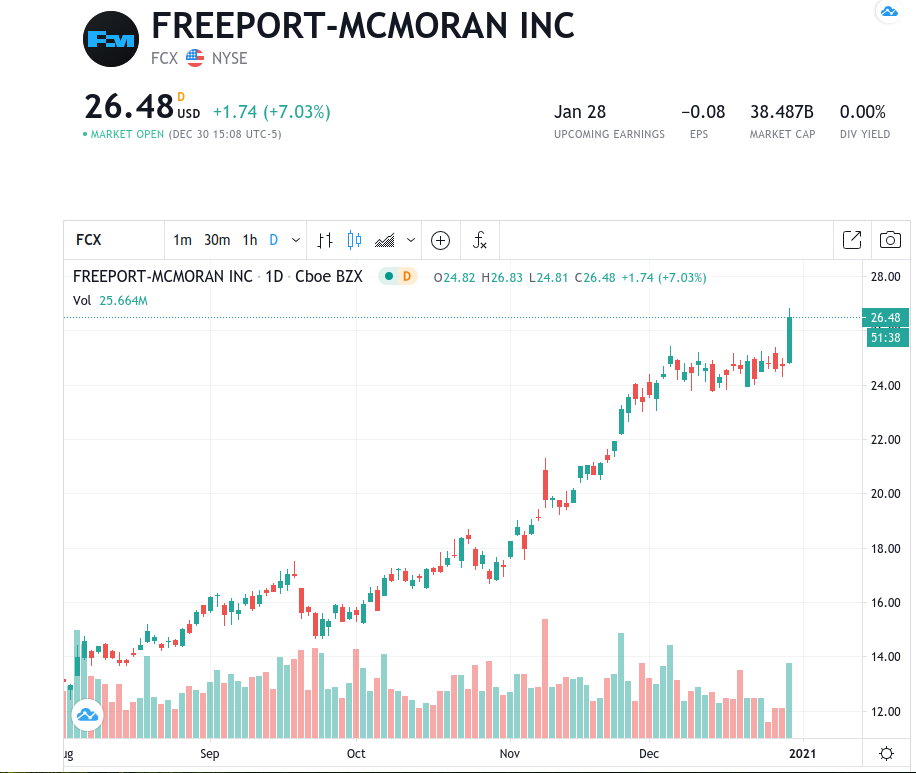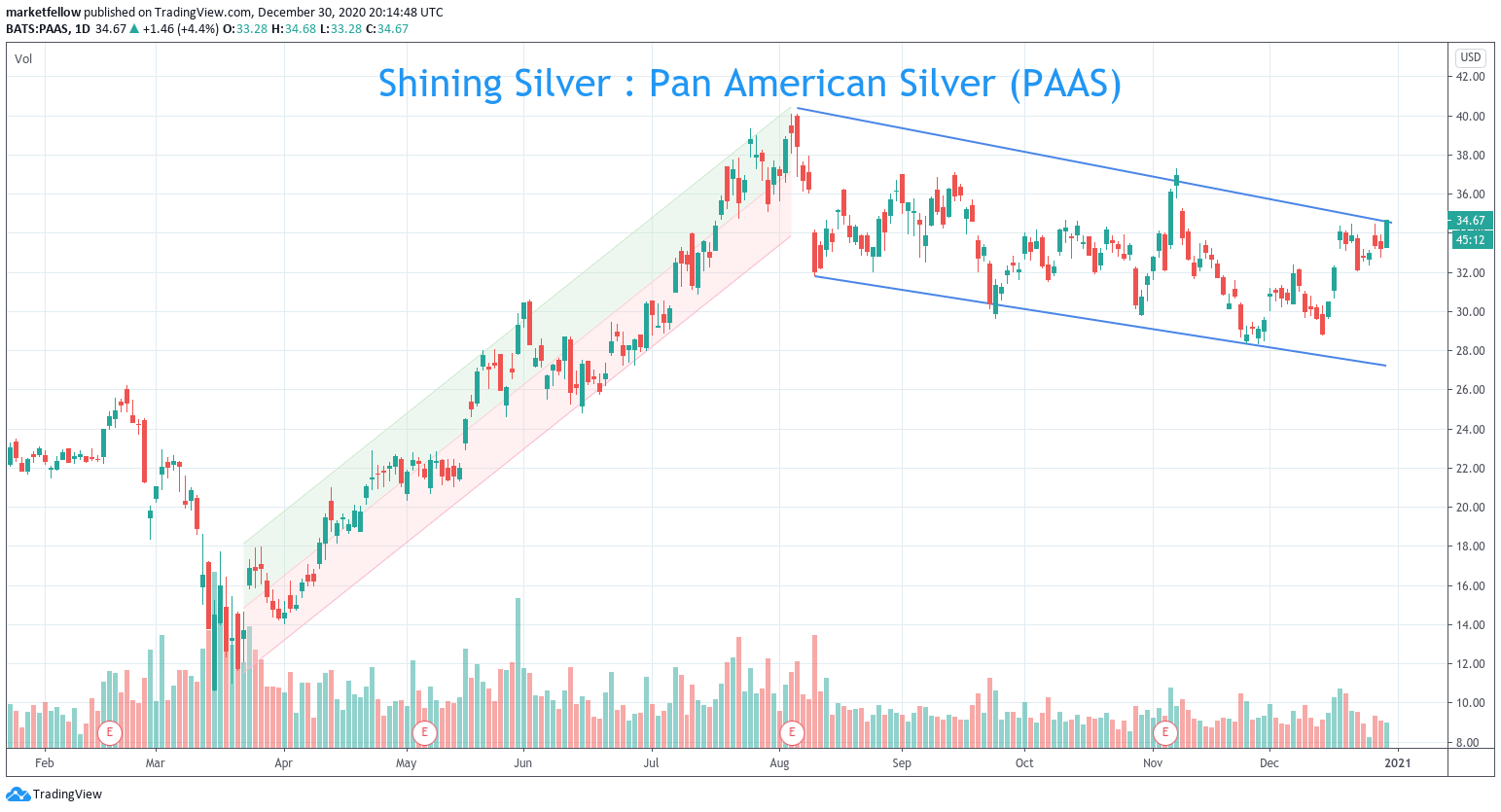 Mining giant Freeport McMoran (FCX) jumped +7% for a new high today

Silver stocks already on the rise recently as we noticed: PAAS, AG, CDE

PAAS is about to break out after about 5 month base

Entry point is 35 and sell-stop is 32